---
BETAFPV 850mAh 4S battery has 4S(14.8V) high voltage and 75C high discharge rate. With 850mAh large battery capacity, it will greatly extend the flight time. What's more, with the outstanding discharge performance, it allows you to accelerate to the full speed in a short time, and perform more actions during the flight. BETAFPV 850mAh 4S battery is perfectly suitable for the 3-5 inch Toothpick Quad, such as TWIG Mutant 4'', TWIG ET5, and X-Knight 4'' FPV Toothpick Quad.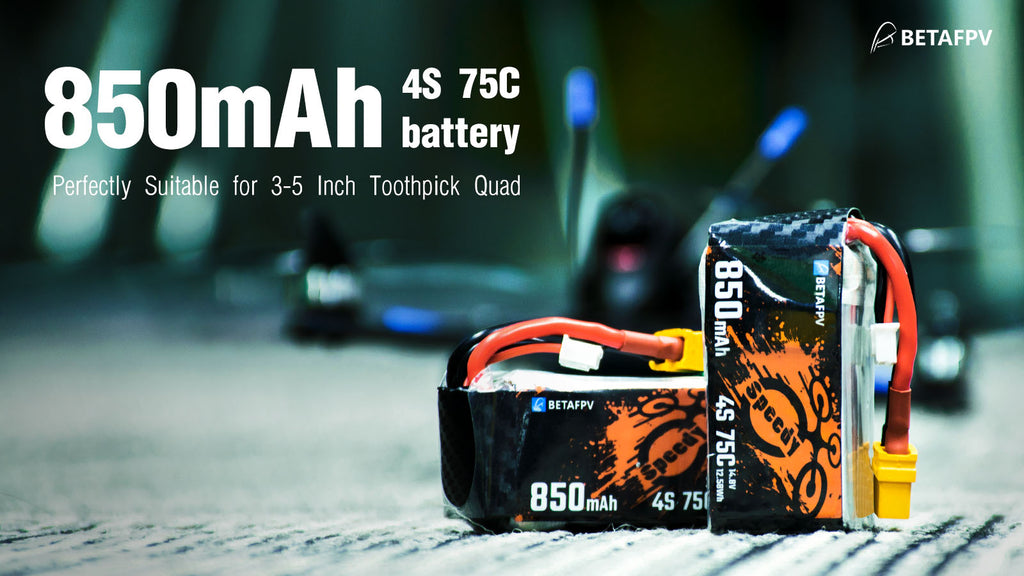 Specification
Items: 

850mAh 4S battery

Capacity: 850mAh
Power: 12.58Wh
Rate: 75C
Weight: 101.94g

Dimension

: 62*28*28mm

Charge Plug

: XT60U Plug and JST-XH Plug

Wire Gauge: 14AWG Silicone Wire

Applicable Toothpick Quad: X-Knight 4'' FPV Toothpick Quad, TWIG ET5 Toothpick Quad and TWIG Mutant 4'' Toothpick Quad
Comparision
There is a graph of comparison between BETAFPV 850mAh 4S battery and other 850mAh 4S batteries. The discharge current is 40A in this testing. In this battery experience, you could see that the BETAFPV 850mAh 4S battery has a better discharge performance, and it can give you a more powerful flight experience.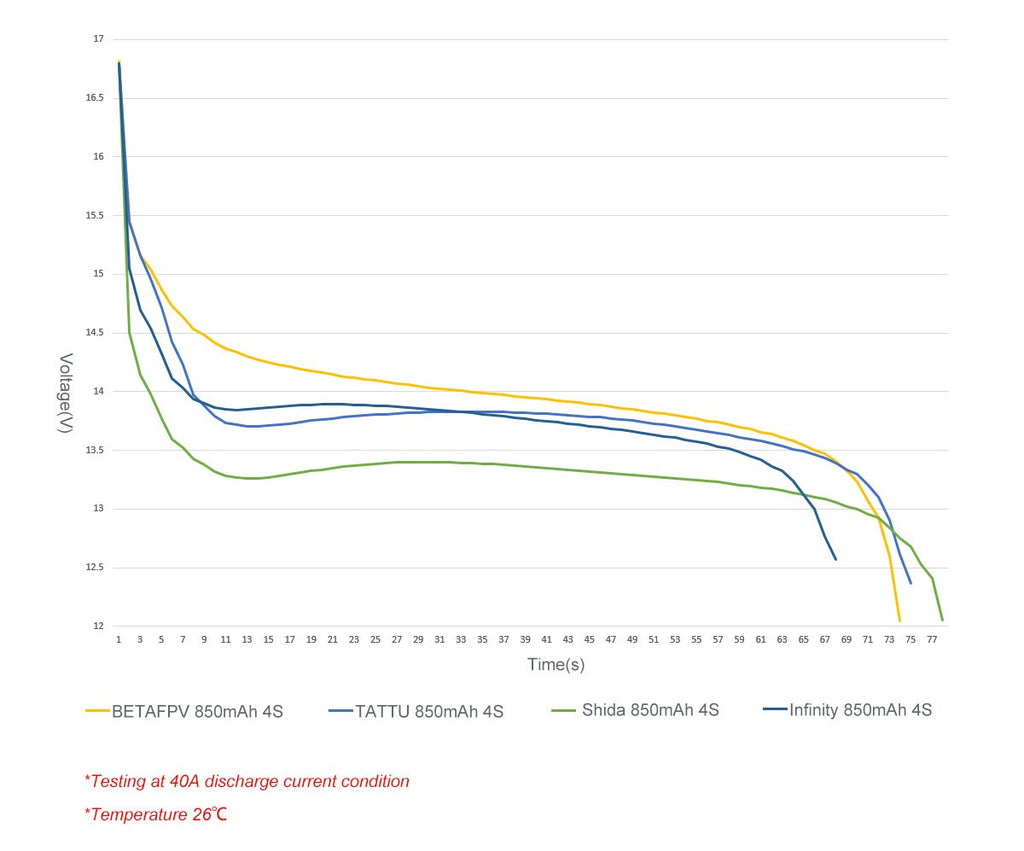 Dimension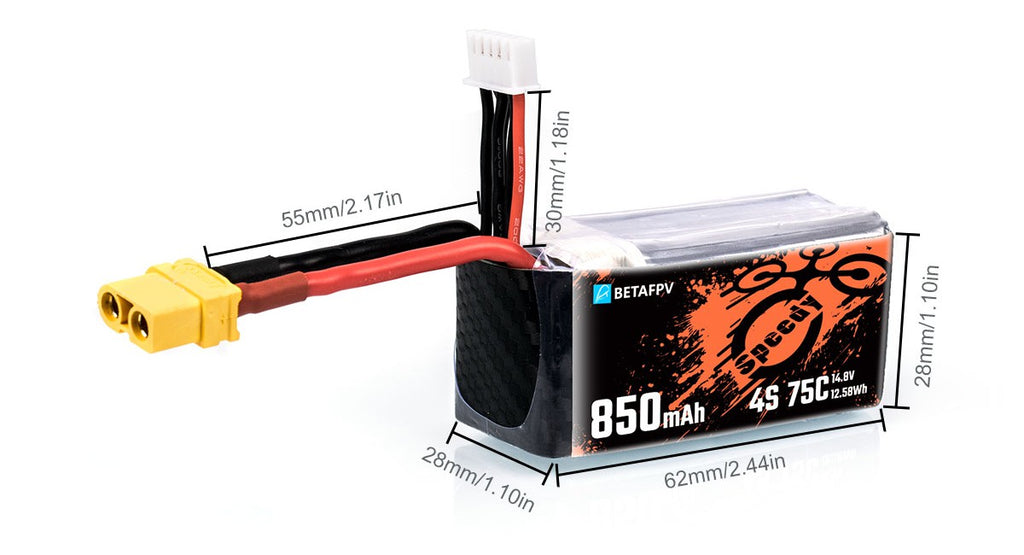 Package
2 * BETAFPV 850mAh 4S 75C Lipo Battery